Our treatment is non-invasive, fast and effective.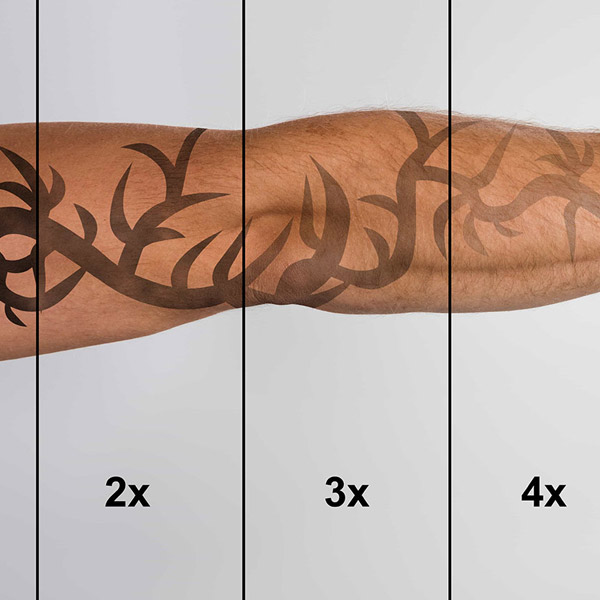 Laser tattoo removal involves the use of light energies to selectively target and fragment tattoo ink situated within the dermis. With our laser tattoo removal service, we break up the pigment with high intensity beams of light broken into tiny fragments which then gets collected by our body's natural cleaning system which discards the molecules.
This treatment is non- invasive, no scars, medical grade and fast & effective.
For optimal results, we recommend 6 to 10 treatments at 6 week intervals.
Check out our before & after gallery