Minimise the appearance of enlarged pores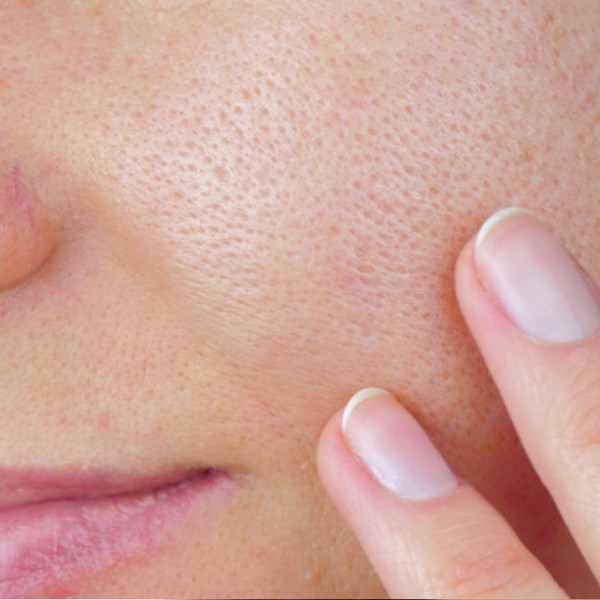 The appearance of enlarged pores can begin when makeup, dirt or oil combine within the pore. The pore can then become blocked stretching the pore and making its appearance look bigger.
Enlarged pores may appear due to:
Increased sebum production
Hair follicle size
Use of comedogenic products
Loss of skin elasticity with age
Sun damage
While you can't change the size, you can minimise the appearance of enlarged pores. At Evolution Laser Clinic, we offer a range of cosmeceutical skin treatments that can assist in gently reducing the appearance of enlarged pores.
Evolution Laser offers enlarged pores treatments that work
If you suffer from enlarged pores, their impact can make you feel very self-conscious; at work, in photographs or intimate situations. With large pore treatments from Evolution Laser, you don't have to let your confidence suffer any longer.
Our team of experienced aestheticians are here to help you discover the beautiful, smooth skin you've always wanted. If you're ready to reduce the size of your pores and enjoy a more smooth and even appearance, talk to us about booking your complimentary consultation for a pores treatment today.
Looking for more science-backed solutions to enhance your beauty? We also offer complementary treatments to resurface, tighten and firm your skin, so you can maintain a youthful glow.
Enlarged Pores Treatment Prices
Skin Peels (Face)
WAS
NOW
Acne Peel
$89
$44.5
Ageless Peel
$149
$74.5
Instant Glow Peel
$89
$44.5
Pigment Peel
$149
$74.5
Ultimate Peel
$199
$99.5
Skin Peels Add-ons
SINGLE PRICE
Hand Peel
$15
Neck & Decolletage
$40
Neck Peel
$20
Skin Needling
WAS
NOW
Back
$389
$194.5
Breasts
$219
$109.5
Buttocks
$319
$159.5
Decolletage
$219
$109.5
Face
$299
$149.5
Face & Neck
$399
$199.5
Hands
$139
$69.5
Hips
$319
$159.5
Neck
$219
$109.5
Stomach
$319
$159.5
Upper Back
$319
$159.5
Skin Needling Add-ons
SINGLE PRICE
Super Serum Infusion
$30
RF Skin Resurfacing
WAS
NOW
Back
$399
$199.5
Back (Upper & Lower)
$299
$149.5
Breasts
$249
$124.5
Decolletage
$299
$149.5
Face
$399
$199.5
Face & Neck
$499
$249.5
Hands
$199
$99.5
Hips
$399
$199.5
Neck
$299
$149.5
Stomach
$299
$149.5
Thighs
$399
$199.5
Skin Tightening & Firming
WAS
NOW
Arms (Full)
$239
$119.5
Arms (Upper or Lower)
$149
$74.5
Back (Full)
$199
$99.5
Back (Upper or Lower)
$99
$49.5
Brazilian Area
$75
$37.5
Decolletage
$99
$49.5
Face
$99
$49.5
Face & Neck
$129
$64.5
Face, Neck & Decolletage
$199
$99.5
Feet
$49
$24.5
Hands
$49
$24.5
Neck
$99
$49.5
Underarms
$49
$24.5
Frequently Asked Questions