Skin Tightening & Firming
Tighten skin, clear pigmentation, reduce wrinkles,  restore volume, and intensely re-hydrate the skin.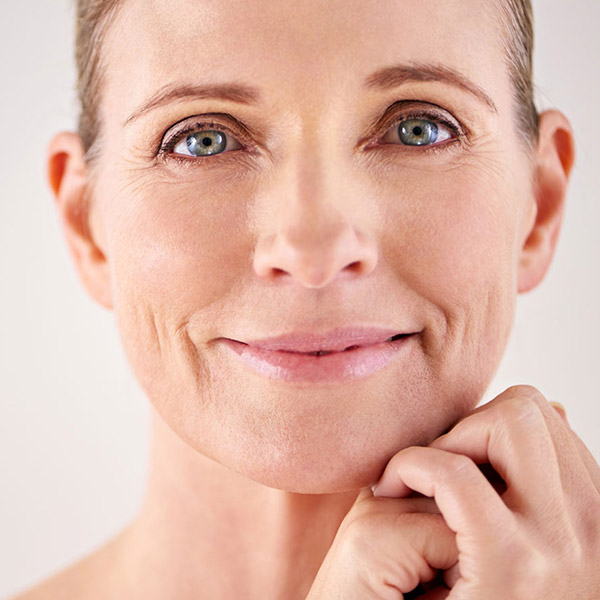 As we age, the outer layer of our skin naturally thins, and along with this goes the layer of fat and collagen that used to keep our skin looking youthful and plump. In contrast to the taut, supple appearance your skin has when you're younger, ageing skin loses its elasticity and its ability to "bounce back".
The symptoms of ageing become more obvious when your skin starts to sag in areas such as your cheeks/jaw line and neck. Muscle/weight loss and pregnancy also contribute to the loose skin on our bodies.
Due to the loss of volume that has essentially stretched out our skin, these areas that once looked toned and defined begin to look thin & sagging. Unfortunately for us, this cycle is irreversible and is naturally occurring in everyone's life.
Laser Skin Tightening and Firming is a treatment used to correct a range of skin concerns. These include, active acne, scarring and acne scarring, uneven skin tone and texture, wrinkles, discolouration, stretch marks, enlarged pores, aged and lax skin.
This laser treatment encourages collagen production and healthy new skin cells to revive your skin and create a more youthful complexion. This treatment is perfect for those looking for an effective and quick procedure to rejuvenate and revitalise the skin.
Laser skin rejuvenation is a non-invasive treatment that uses light energy from the Candela GentleYAG Laser to gently stimulate natural collagen growth, improve pores, remove irregular pigmentation and reduce fine lines and wrinkles.
Laser skin rejuvenation does not affect the outer layers of skin, so there is no downtime or prolonged healing process at all.
Our state-of-the-art laser technology utilises a targeted laser beam to insert heat into the skin to a precise temperature in order to stimulate collagen and healing. The skin will absorb the heat skin without damage.
We recommend the use of a Vitamin-A serum such as the Age Defence Serum for 2 weeks prior to your treatment. This product is specially designed to prep your skin in advance to receive optimal results post treatment as it contains pigment inhibitors.
Post treatment, we recommend using the Hyaluronic Serum or Cell Renewal Serum as it plays a vital role in your skins ability to heal and repair whilst keeping the skin plump and hydrated.
To protect your skin from harmful UV rays, it is important to use a sunscreen such as Evolve Sun Defence. This is a specially formulated natural zinc sun protection, which can be used immediately after your treatment. For the first 48 hours, it is best to avoid excessive sun exposure, saunas, harsh chemicals and exercise.
Our skin therapists will provide you with aftercare information tailored to your treatment plan.
Check out our before & after gallery