Skin Tightening & Firming Treatment
Tighten skin, clear pigmentation, reduce wrinkles,  restore volume, and intensely re-hydrate the skin.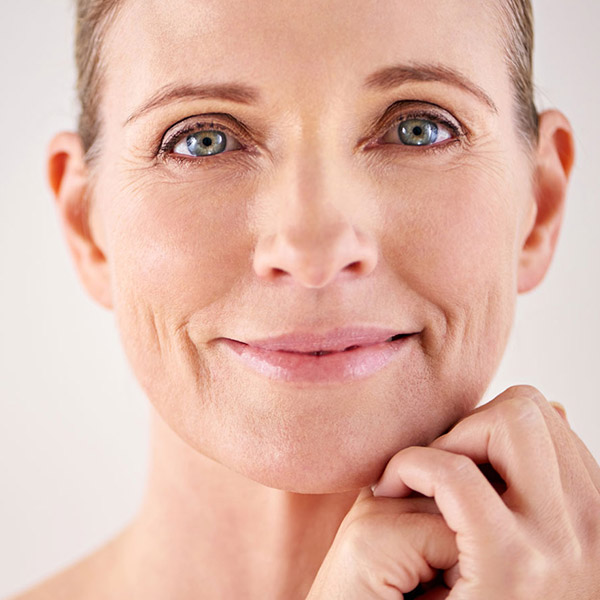 As we age, the outer layer of our skin naturally thins, and along with this goes the layer of fat and collagen that used to keep our skin looking youthful and plump. In contrast to the taut, supple appearance your skin has when you're younger, ageing skin loses its elasticity and its ability to "bounce back".
The symptoms of ageing become more obvious when your skin starts to sag in areas such as your cheeks/jaw line and neck. Muscle/weight loss and pregnancy also contribute to the loose skin on our bodies. Due to the loss of volume that has essentially stretched out our skin, these areas that once looked toned and defined begin to look thin & sagging. Unfortunately for us, this cycle is irreversible and is naturally occurring in everyone's life.
Firming & toning treatments such as Skin Needling, RF Firming and Contouring penetrate the deeper layer of skin to stimulate new collagen growth for the long-term improvement of facial contours and provide firming effects for the face & neck.
Along with skin treatments, we offer specific anti-wrinkle injections or dermal fillers to aid in volume loss, wrinkles, sagging skin and prevention to the aforementioned.
Here at Evolution Laser Clinic, we specialise and provide medical grade skin treatments that treat ageing skin and provide a long -lasting tightening effect which delivers a lift & brightens the skin.
Our specialised skin tightening treatment is designed to stimulate dermal collagen production and help with the regeneration of damaged skin cells. Using our Candela GentleYAG Laser Technology, the heat energy injected into the skin penetrates deep whilst protecting the visible and upper layers, so as not to damage the skin.
The heat injected causes the collagen to contract which induces growth factors and stimulates new collagen synthesis, replacing the old collagen with new fibres that are more compact and organised, to give a less wrinkled appearance. This treatment is quick, comfortable and non-invasive with minimal downtime. Results are seen 3 months post treatments.
Check out our before & after gallery